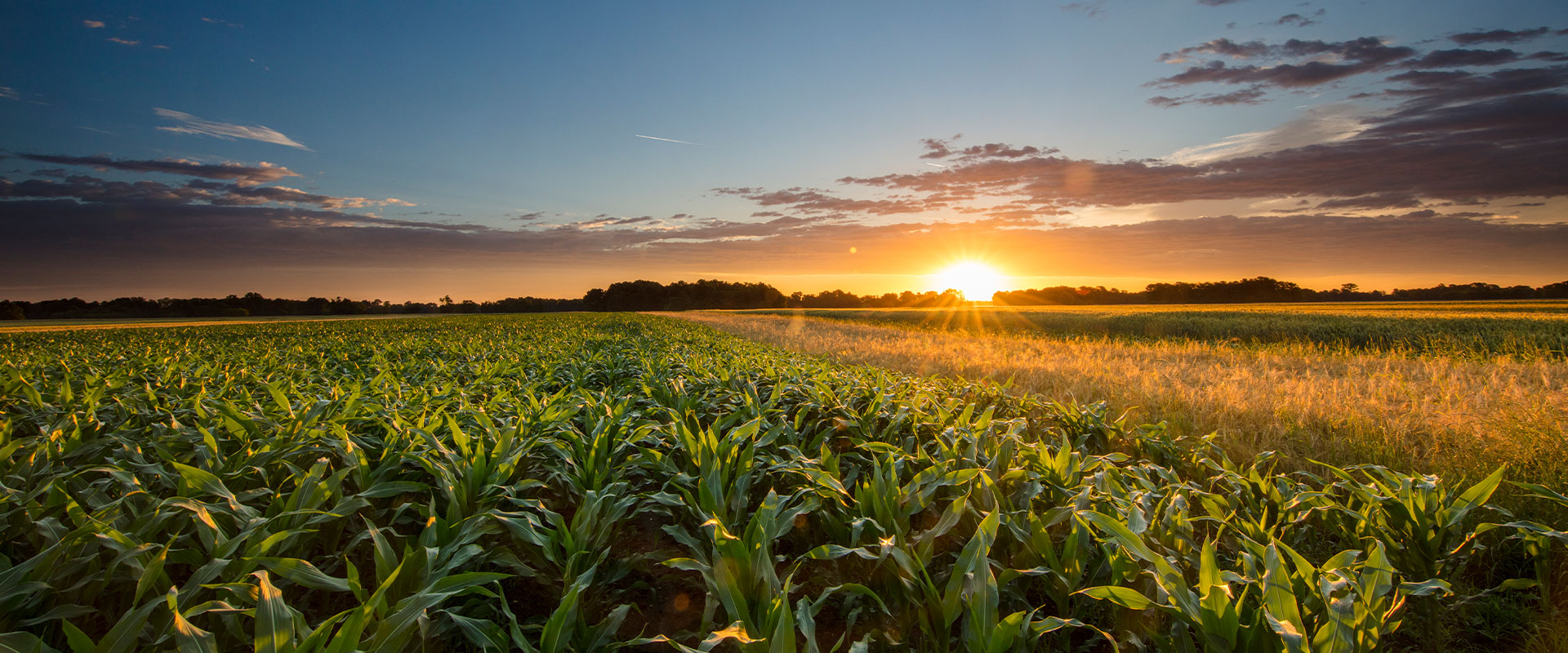 WHAT CAN E15 DO FOR INDIANA?
STRENGTHEN INDIANA'S ENERGY SECURITY
U.S. ethanol reduced the need for crude oil imports by 514 million barrels in 2019. By displacing even more foreign oil, E15 can shield Hoosier families from unpredictable price spikes at the pump, expand dependable domestic markets for grain and protect hometown jobs that cannot be shipped overseas.
SUPPORT RURAL JOBS & ECONOMIC GROWTH
Corn and ethanol producers drive our rural economy. Moving to E15 would expand investments into rural communities, adding to Indiana's 23,800 jobs supported by ethanol producers and increasing the more than $2.2 billion annual economic contribution they already make to the state.
GROW MARKETS FOR FAMILY FARMERS
Today, 40% of the nation's corn is used for ethanol and value-added coproducts. Shifting from E10 to E15 across Indiana would drive demand for an additional 51 million bushels of corn annually – boosting incomes for family farmers and alleviating the need for undependable farm subsidies from the federal government.
UNLOCK A BETTER FUEL WITH BIGGER SAVINGS
Introducing E15 at more gas stations in Indiana means better choices for consumers at the pump. Hoosier motorists already enjoy $767 million in fuel savings each year thanks to ethanol-blended fuel. Access to E15 across the state will help save even more money. E15 saves drivers an additional 5-10 cents per gallon.
IMPROVE AIR QUALITY & HEALTH
E15 can reduce emissions and improve health by displacing harmful fuel additives, like benzene, toluene, ethylbenzene, and xylene (BTEX) linked to cancer, respiratory illness, and numerous health risks. In addition, shifting to E15 across the state would reduce greenhouse emissions by 455,000 metric tons – equivalent to taking more than 99,000 vehicles off Indiana roads each year.

GROWING OPPORTUNITY WITH STATEWIDE E15
Shifting to E15 across the state would annually:
Add $377 million to Indiana's economy
Grow demand for an additional 51 million bushels of grain with a value of $195 million
Increase household income by $118 million
Generate tax revenues of $33 million
Drive millions in fuel savings
E15 FUELS PERFORMANCE
E15 is a high-performance 15% ethanol fuel blend that can boost octane while burning cleaner and cooler than conventional gasoline. In 2011, E15 was approved by the EPA for all light-duty vehicles Model Year 2001 and newer and all Flex Fuel vehicles. Since then, Americans have driven more than 20 billion miles on E15. Today, the nation's 245 million E15-compatible cars, trucks and SUVs represent more than 97% of vehicles miles traveled. Most automakers – including all of the Big Three – now explicitly warranty E15 for all new liquid fuel vehicle models.
INDIANA IS READY FOR E15
E15 is offered at more than 2,300 retail locations across 30 states. More retailers across the U.S. are finding that E15 boosts sales and attracts loyal customers. Still, some may be surprised to learn that much of their existing fuel infrastructure is, in fact, E15 ready. According to numerous reports by the National Renewable Energy Laboratory, U.S. Department of Energy, U.S. Environmental Protection Agency, Steel Tank Institute, and Fiberglass Tank and Pipe Institute, nearly all underground storage tanks made in the last 30 years are approved up to 100% ethanol, and most fuel dispensing equipment is already manufacturer-approved for E15. In fact, since the 1980s petroleum equipment manufacturers have offered compatible products for blends above 10% ethanol, including storage tanks, piping, valves, hanging hardware, dispensers, hoses, and nozzles, as standard equipment.